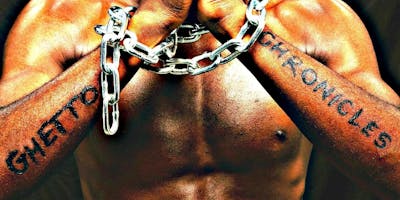 Ghetto Chronicles A Musical Revue
After 3 sold out shows in the past 2 months, GHETTO CHRONICLES is returning to The Playroom Theater for a 4th encore performance. This is not your average musical stage play. If you are the least bit timid about the atmosphere in today's society, this show is defintely not for you. This show is a raw, powerful, thought provoking and inspirational new musical production that features young multi-talented actors who sing, rap and do spoken word live onstage. It will take you on a musical journey through thought provoking topics mainly focusing on the African American experience in America as well as current events and issues. With original songs written and composed by D. Whit as well as featured performances by the man himself, this Audelco Award nominated "best new musical" will make you laugh, cry, think and celebrate. Get your $25 ghetto passes now. $35 tickets will be sold at the door.
https://www.eventbrite.com/e/ghetto-chronicles-a-musical-revue-tickets-69192926907
Sept. 28, 2019, midnight to Sept. 28, 2019, 1:30 a.m.
Location: 151 West 46th Street 8th Floor, New York, NY 10036