This event is unpublished and awaiting approval.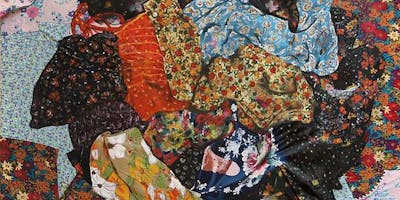 2019 Creative Climate Awards Exhibit
The Human Impacts Institute's Creative Climate Awards (CCA) are an annual series of events that showcase artists creating climate-inspired, public works. In an effort to inspire us to think more critically about our actions and their impacts, the CCA program uses the arts and creativity to share knowledge, broaden the climate conversation, educate, and incite action.
This year, the 2019 CCAs will take place at the Taipei Economic Cultural Office at 1 East 42nd St, NYC Monday - Friday, 9am-4:30pm from November 7th to December 4th.
We welcome you to come visit the exhibit and be inspired by the artwork, learn how to take action, and use that insipiration to create change in your own community.
Image: Sydney Kleinrock. Florals on Florals
https://www.eventbrite.com/e/2019-creative-climate-awards-exhibit-tickets-75179625283
Nov. 7, 2019, 2 p.m. to Dec. 4, 2019, 9:30 p.m.
Location: 1 East 42nd Street, New York, NY 10017