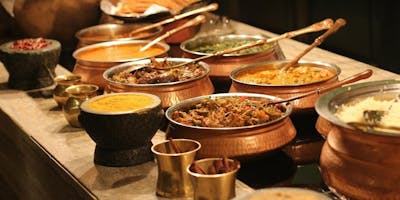 Cook n Sip - Indian/ Mains
Small-group cooking workshop for those interested in Indian food. Watch, learn and engage with fellow-foodies and global cuisine enthusiasts for a fun evening of cooking and conversations. Wining and dining optional - a complimentary glass of wine will be provided to participants. Attendees are also welcome to hang back and dine with the group if they wish to. Venue details will be provided upon ticket confirmation.
https://www.eventbrite.com/e/cook-n-sip-indian-mains-tickets-78708586501
Nov. 8, 2019, 11 p.m. to Nov. 9, 2019, 12:30 a.m.
Location: Brooklyn, NY 11201