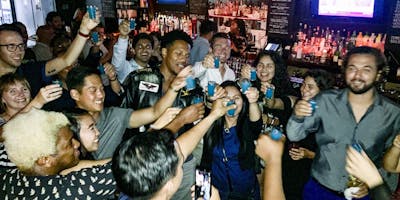 Bar, Rooftop & Club Night Out NYC
We bring together people from all over the world to meet up for a social night out on the Lower East Side which goes to at least four different venues with short walks in between. During the night expect to visit some combination of trendy bar, rooftop lounge, live music, speakeasy and dance club with free admission and express entry at each location. The group is welcome to stay at the final stop drinking and dancing for the rest of the evening. Two complimentary drinks included (some purchase required). The dress code is casual, but neat and professional. Join the Group!
https://www.eventbrite.com/e/bar-rooftop-club-night-out-nyc-tickets-53707883726
Dec. 20, 2018, midnight to Jan. 3, 2020, 3:30 a.m.
Location: 181 East Houston Street, New York, NY 10002