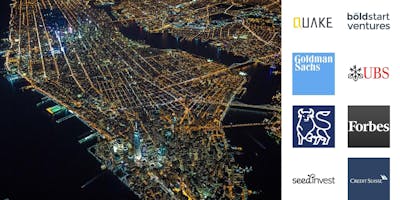 Investors & Entrepreneurs in New York
We are holding a networking event for entrepreneurs, private investors and corporate finance professionals. Startup companies pitch for funding and this is followed by networking over drinks. The pitches typically cover a wide range of industries including fashion, fintech and VR. Our events are attended by representatives of leading venture capital firms like Insight Partners, leading angel syndicates like New York Angels and investment banks like JP Morgan and UBS. 
Special thanks to our sponsor:
Networking made efficient and meaningful. You will never have to manually add a user again! Simply add the user you want to connect with by a gesture at the camera upon interaction.
redeyeapp.io
https://www.eventbrite.com/e/investors-entrepreneurs-in-new-york-tickets-68390290199
Sept. 19, 2019, 10 p.m. to Sept. 20, 2019, 12:30 a.m.
Location: 1204 Broadway Midtown Manhattan, New York, NY 10001