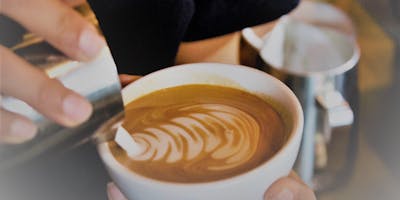 MILK STEAMING AND LATTE ART - WEDNESDAY
This fun course is ideal for baristas who have experience making coffee and now want to learn various latte art techniques.
Milk composition
Learn to steam milk safely
Improve your pour
Practise your latte art skills
At the end of this course you'll be able to walk away with your own new signature pour and ready to improve your customers' coffees.
** Students will not be allowed to attend class if late 5 minutes or more, please be respectful to other students and arrive 10 minutes prior to the start time**
https://www.eventbrite.com/e/milk-steaming-and-latte-art-wednesday-tickets-56742502352
March 6, 2019, 8 p.m. to Feb. 26, 2020, 10:30 p.m.
Location: 573 Sackett Street, Brooklyn, NY 11217