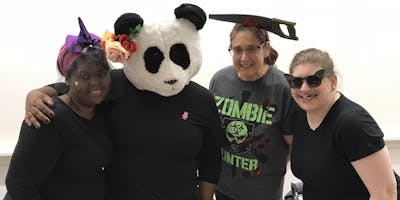 Yoga on a Halloween Night
From All Beings Yoga:
 A beginner accessible yoga class with a Halloween theme.  Bring your friends! All are welcome!
2 yoga sessions: 5:30-6:30 pm or 7:15-8:15 pm.
Tickets: $30. (Admission to one session and refreshments)
Doors open 5:00 pm. Refreshments generously provided by Aromas Boutique Bakery.
https://www.eventbrite.com/e/yoga-on-a-halloween-night-tickets-74770912813
Oct. 31, 2019, 9:15 p.m. to Nov. 1, 2019, 1 a.m.
Location: 915 Broadway #1106, New York, NY 10010