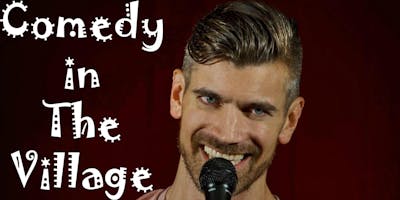 Comedy in The Village: New York's Best Stand-Up Comics
Experience Comedy in The Village at Triad Theater, The Showroom will have you feeling fresh and ready to kick back for the best laughs.
With us you will catch nationally touring comedians & talent from HBO, Showtime and Comedy Central always swing in to make the night extra special! 
Bask in the cool atmosphere, enjoy friendly and attentive staff, and listen to famous comedy in a range of styles. It's the perfect idea for NYC date night, meeting new people, or just a fun night in the city! 
Save money by getting your tickets online! 
https://www.eventbrite.com/e/comedy-in-the-village-new-yorks-best-stand-up-comics-tickets-75011402123
Oct. 20, 2019, 3:30 a.m. to Oct. 20, 2019, 4:45 a.m.
Location: 158 West 72nd Street, New York, NY 10023