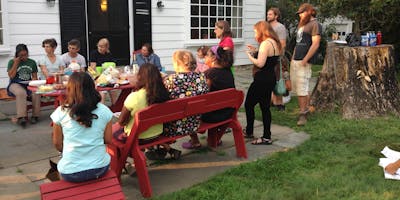 Bionutrient Food Association Meeting
Bring your favorite dish and join the Westchester/NYC chapter of the Bionutrient Food Association (BFA) at Sugar Hill Farms. All gardeners and farmers interested in learning more about soil health and growing nutrient dense produce using sustainable methods are encouraged to attend.
BFA's monthly potluck/meetings are full of good food and great company so don't forget to bring a yummy dish!
https://www.eventbrite.com/e/bionutrient-food-association-meeting-tickets-59017400634
April 16, 2019, 10 p.m. to Dec. 20, 2019, 1 a.m.
Location: 403 Harris Road, Bedford Hills, NY 10507