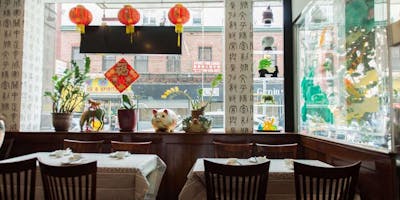 Chinatown's Best Kept Secrets - Food Tours by Cozymeal™
Learn all about New York City's incredible culture while enjoying the city's favorite fare with Cozymeal! Join the upcoming food tour, "Chinatown's Best Kept Secrets", with Guide Morris or Local Guide for a fun 2-hour experience with 4 tastings along the way.Cozymeal offers a variety of culinary experiences, including cooking classes, team building activities, food tours and private chef services. We'll give you a unique, unforgettable experience hosted by incredible chefs and guides in over 70 cities across the U.S. and Canada. Book a culinary experience with Cozymeal and let theus take care of the rest.
https://www.eventbrite.com/e/chinatowns-best-kept-secrets-food-tours-by-cozymealtm-tickets-74534160681
Oct. 16, 2019, 4:30 p.m. to Oct. 16, 2019, 6:30 p.m.
Location: New York City, NY 10013