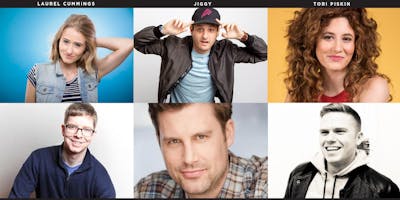 Free Puppies Comedy Hour: The Halloween Show!
The puppies are amped for halloween and you know their costumes are a creative mix of slutty vocations. Come kick off spooky season with a Sunday Funday of some of NYC's favorite comics. Featuring: Jiggy (Friar's Club) Tom Eschelman (Gotham) Tori Piskin (Got It From My Momma Podcast) Evan Williams (JFL) Laurel Cummings (Funny or Die) Jacob Williams (MTV) and more surprise guests! || Sun 10/13 || 6PM || The Lantern || 167 Bleecker || 2 Items ||
https://www.eventbrite.com/e/free-puppies-comedy-hour-the-halloween-show-tickets-73771804453
Oct. 13, 2019, 10 p.m. to Oct. 13, 2019, 11:30 p.m.
Location: 167 Bleecker Street, New York, NY 10012