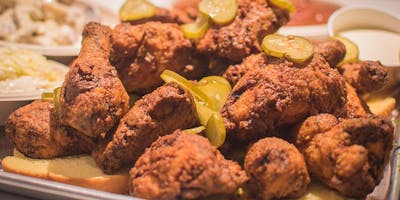 Santos Hot Chicken
Santos chicken is back after a 8 week break! If you want the full table feel free to buy all 3 tickets! If you buy the table we can seat up to 8 for the feast! As usual you will have your choice of the 3 course or chicken feast. The fish option will also be available. We can work out the options a couple days before the dinner. As usual please remember that the ticket price covers 2 seats, tax, fees and the dinners are byob. Looking forward to seeing everyone again.
https://www.eventbrite.com/e/santos-hot-chicken-tickets-73354652741
Oct. 11, 2019, 10 p.m. to Oct. 14, 2019, 2:30 a.m.
Location: 31 Carmine Street, New York, NY 10014