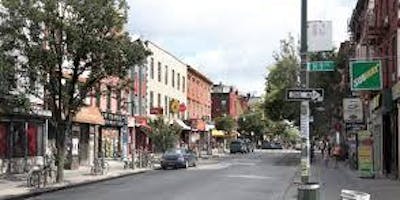 Williamsburg Open House Tour
Have you heard the news? The full shutdown of the L subway train will not be happening. As such, get in now before prices climb back up. Real Estate Developers in Williamsburg have filed amendments to their offering plans to increase pricing within the next few weeks. As such, now is the last time to take advantage of the full shutdown of the L subway train not occurring.
Interested in purchasing a condo property in Williamsburg? Join me for a walking tour of the current condo or availabilities with expertise and advisement from a professional.
Registration is necessary to attend.
Attendees will be notified 24-48 hours before the event via email of the location to meet. 
Whether you are a first-time buyer or homeowner, get your pressing real estate questions answered with Eric Mendelsohn, Associate Broker at Warburg Realty and publisher of homebuyingnewyorkcity.com. Eric's insights about the market have been featured in Forbes, Brick Underground, Mansion Global, The Mann Report, and Realtor.com. Eric's latest video market report can be found at End of Spring 2019 NYC Residential Sales Market Update.
https://www.eventbrite.com/e/williamsburg-open-house-tour-tickets-54372699207
Jan. 6, 2019, 6:30 p.m. to Dec. 29, 2019, 6 p.m.
Location: Williamsburg, Brooklyn, NY